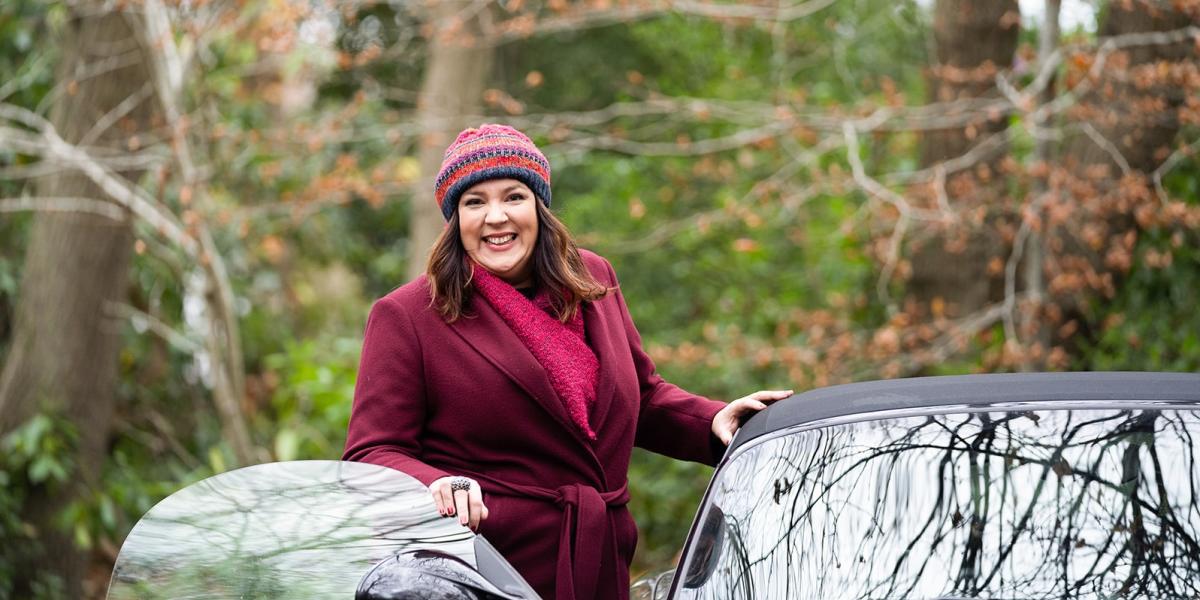 We are shining the spotlight on each of the Knight Ceremonies team members and this one is all about me, Jenny Knight, the founder and lead celebrant.
Hop over to read our individual profiles here . . .
MEET JENNY    MEET TRACEY     MEET TEONA     MEET LOUISE     MEET TRACY     MEET LORNA
Here are my 'interview' answers:
Full name:
Jenny Knight (no middle name)
Why did you join Knight Ceremonies?
Well I had been a wedding planner and consultant on and off for over two decades and then after having twins, I decided the time was right to pursue my goal of being a registrar. . . . .but after much research, I found I really didn't like all of the restrictions, and so my journey into celebrancy began.
I launched Knight Ceremonies back in 2014 after completing my residential course with the FOIC (Fellowship of Independent Celebrants) and the rest is history!
Favourite thing about being a celebrant at Knight Ceremonies?: It has always been about being able to offer couples choice, an alternative to a standard ceremony, and an option to have their story told.  Being able to have a really personal ceremony and the chance to make the start of their day just as personal as their reception! In fact, it's become my mission to make sure the ceremony is the part that everyone remembers long afterwards, not just the party!
I also love all of the amazing people that I get to meet and the fab venues that this role takes me to. Being able to make a difference gives me a warm fuzzy feeling!
Hobbies/Interests:
I was a competitive swimmer for many years and I dip back in the pool from time to time. I love live music, going to see comedians with my hubby, holidays, BBQ's, spending time with my family and friends, and I have recently become an escape room enthusiast! Oh and I'm a bit of a film buff too!
I really enjoy being outside in nature, and LOVE the Autumn time!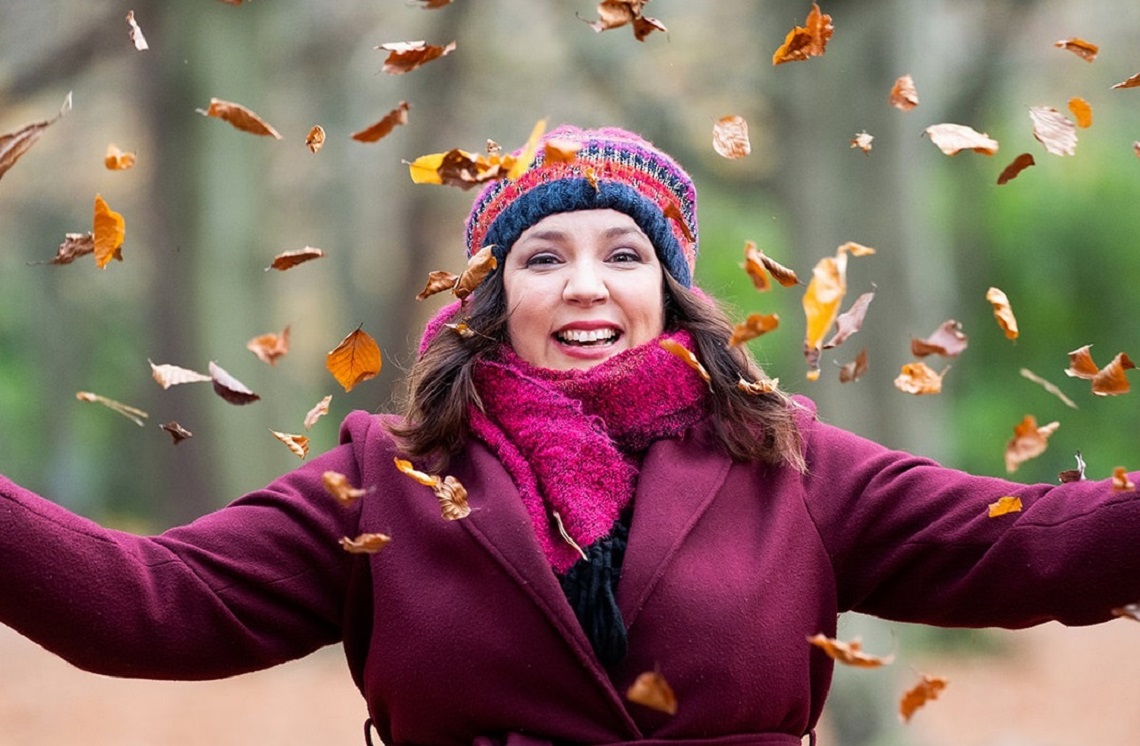 Fave TV show:
So many to choose from but generally home search/renovation programmes, Netflix series or good detective/political dramas get me hooked.
Fave music/band:
I'm a 90s grunge girl at heart, but listen to music across the spectrum, from London Grammar to Earth Wind and Fire (who doesn't love a bit of disco?!), to U2, to Nine Inch Nails!
Food you love:
I love a good home-cooked casserole or shepherds pie, but to eat out I prefer Mexican or our local Turkish restaurant!
Food you hate:
Not a big fan of seafood really, and I shudder at the thought of eating thick crust pastry!
Celeb that you admire (and why):
Again, too many to whittle it down to one, but people I admire are Mary Portas and Alex Politzi for their skills and determination in business, Jonathan Van Ness for his bravery and ability to make others feel great about themselves (likewise I absolutely adore Gok Wan!), Jessica Ennis (and a plethora of others) for being a great role model to young women in Sport, and Kirstie Allsopp for just being a lovely but 'normal' person in a world full of celebs often obsessed with being anything other than themselves.  I also love all of the celebs and tv personalities that I have spoken to in my PEEK UP THE AISLE series. They truly are an inspiration!
Special talents/party trick?
I can moonwalk (particularly well in socks!), I can replicate Jodie Comer's accents and lines from 'Killing Eve' spookily well, and my twins love my Voldermort impression!!
I am a mum to twin girls (where's my superhero cape!), and I have an eidetic memory too!
Fave quote/saying:
"Come on let's go!"  As a mum I say this a lot, usually with a sense of urgency as we try to get out on the school run on time, but I often say it as a term of encouragement to try new things.
"Of all the things you wear, your smile is the most important" because no matter who you are or what you look like, a smile puts others at ease.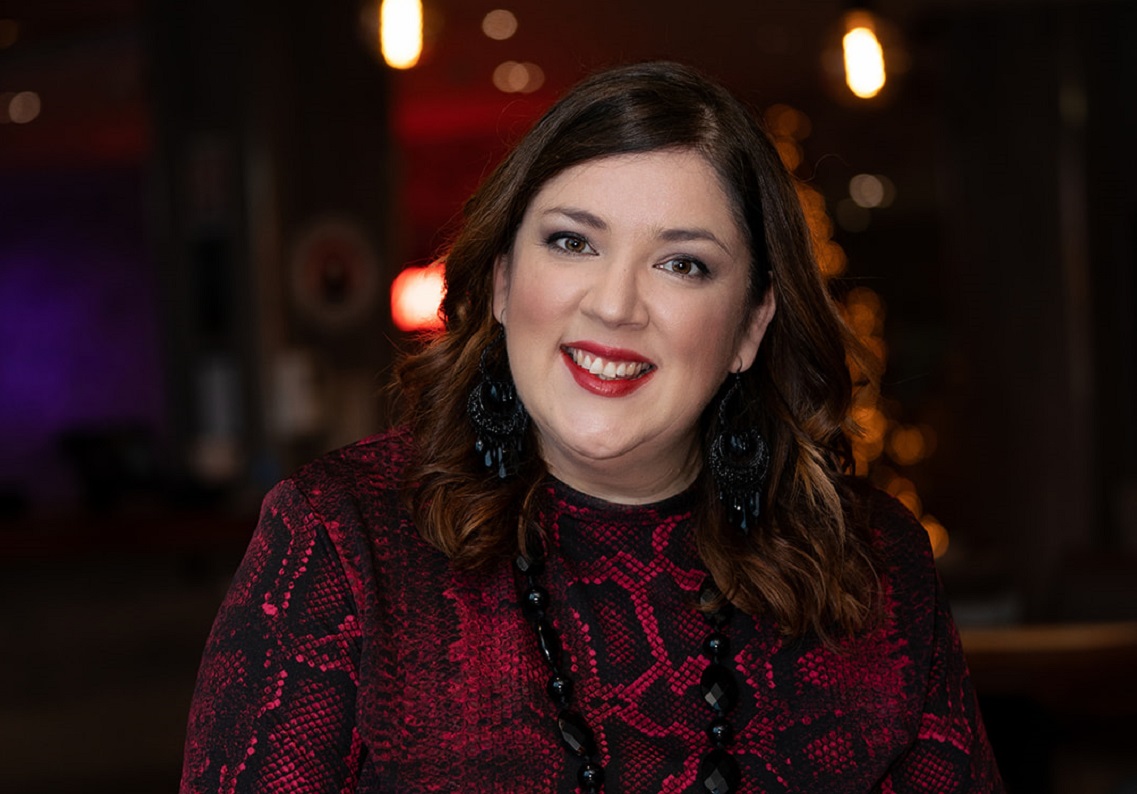 Tell us something that not many people know about you!
I used to swim in big competitions on the telly and was in a London team with Mark Foster at Barnet pool back in my prime swimming days! Great times! I am also a qualified swimming teacher/coach.
I have also worked for two Premiership football clubs and met many legends like George Best, Terry Venables, Teddy Sheringham . . .the list goes on! 
I love hats (I have a little collection going on!), I am very creative and am a huge fan of fancy dress and love any excuse to create a costume (I made the hat below for my 40th birthday bash!).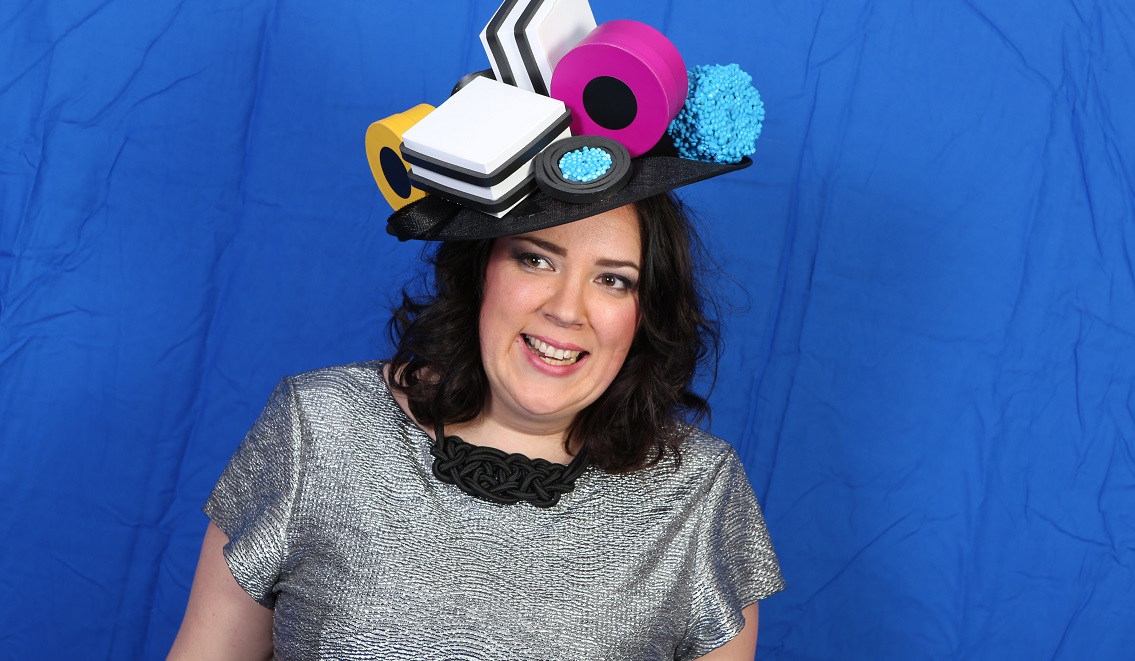 ---------------------------------------------------------
Hop over to read our individual profiles here . . .
MEET JENNY    MEET TRACEY     MEET TEONA     MEET LOUISE     MEET TRACY     MEET LORNA
See more about
Surrey
Ceremonies