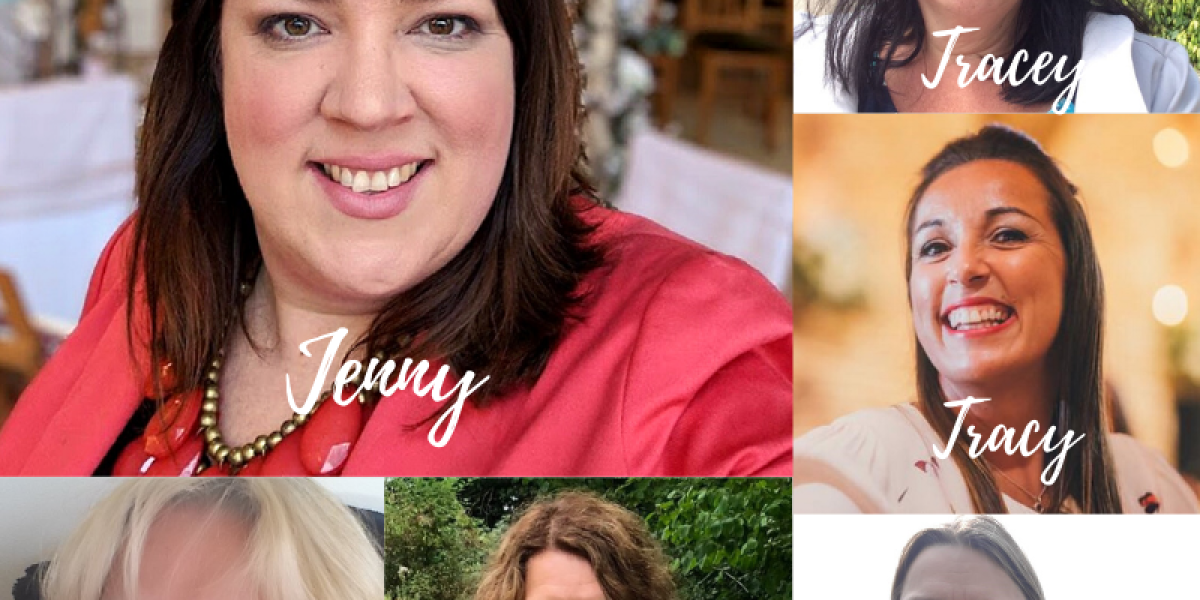 I have thoroughly enjoyed seeing my business develop over the past (almost) decade and always knew that what I did was going to be bigger than just me, I wanted to make a big difference.  When I started out there were really just a handful of celebrants in the South.  So I set about building a great process, one that would provide my couples with lots of interaction, lots of support and lots of fun along the way too! 
Once it was all put into place, I then looked at developing my team to cover the growing demand for my ceremonies, whilst still ensuring that the same level of service was maintained, no matter which of us was working with a couple.  What we offer here at Knight Ceremonies is unique to us, and we are very proud of what we do and how we do it.
I now have two senior associates, and three associate celebrants and all of us follow the same journey with our couples.  We can also cover a wider area and have the depth to our team which provides reassurance to our couples too.  Two of my team are ex-registrars, two are ex-wedding and events planners and one is a singer! 
With us on your supplier list, you really are in safe hands!  
Find out more about us all below . . . . 
Hop over to read our individual profiles here . . .
MEET JENNY    MEET TRACEY     MEET TEONA     MEET LOUISE     MEET TRACY     MEET LORNA
JENNY KNIGHT - OWNER AND LEAD CELEBRANT
With over 20 years in weddings and events and now as an established and successful celebrant since 2014, I am a fun and creative officiant, and my delivery of ceremonies is well reputed to be very warm, engaging and inclusive.  I absolutely love working with people and helping to guide my clients through the process of creating a special celebration with lots of information, support and indeed laughs along the way!
Outside of work, I am a wife to an incredible man, and mum to twin girls.  I love nature, holidays, unusual architecture, fresh air, the sea, Netflix crime and political dramas, bbq and wine!  I have also recently become a bit of an 'escape room' enthusiast!
You can read more about me here: MEET JENNY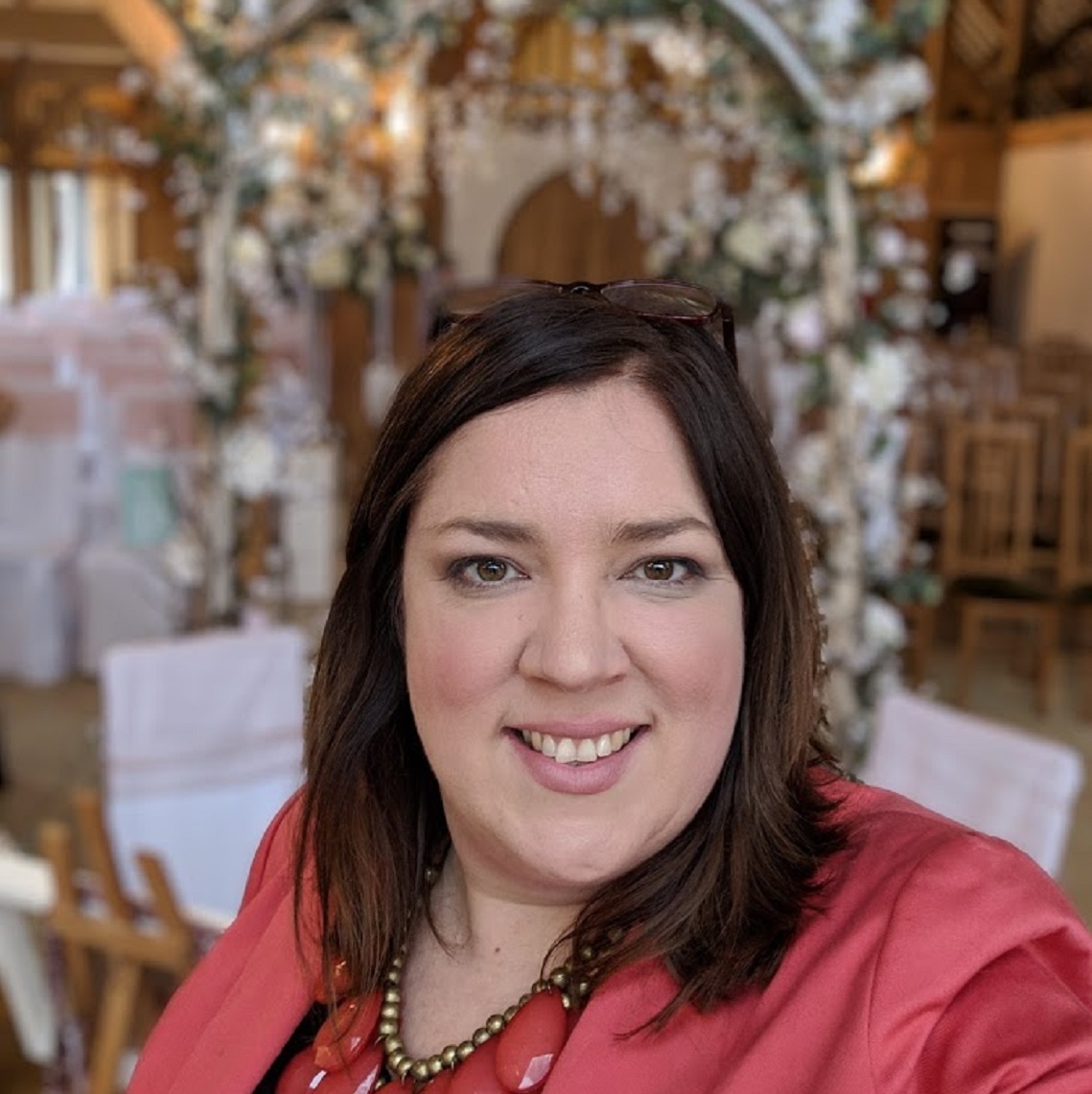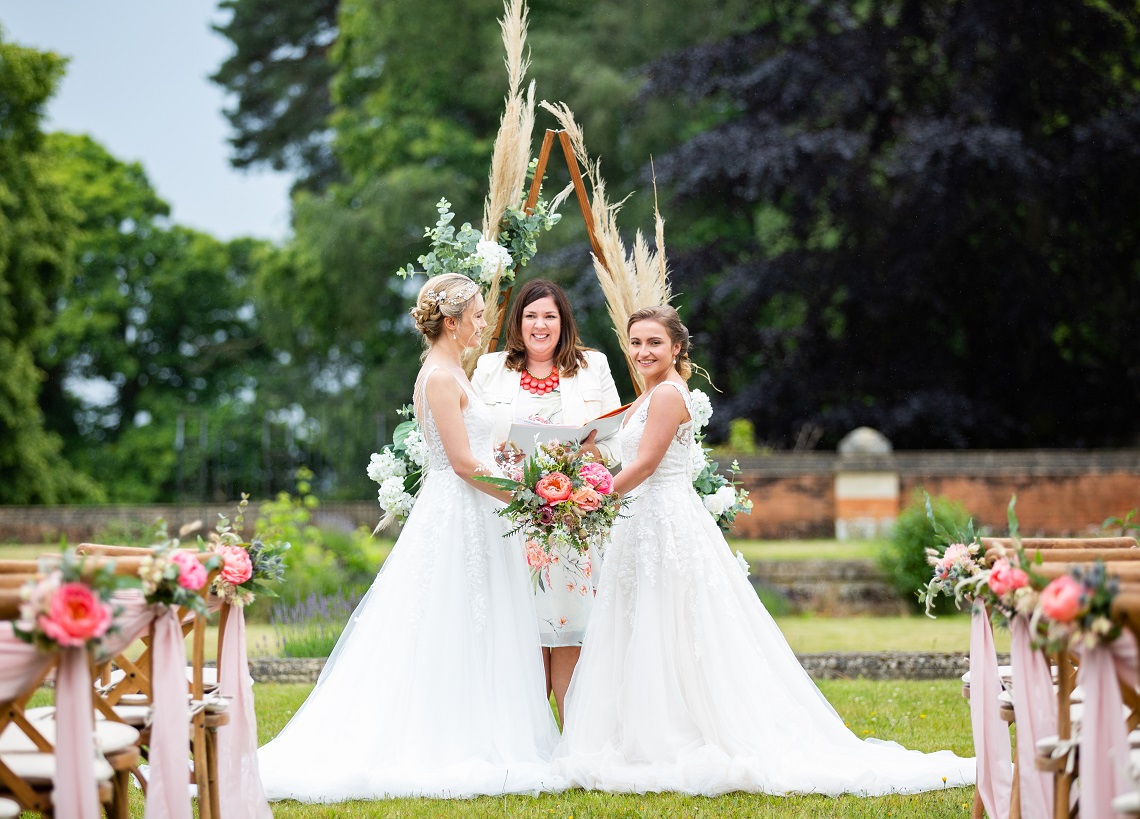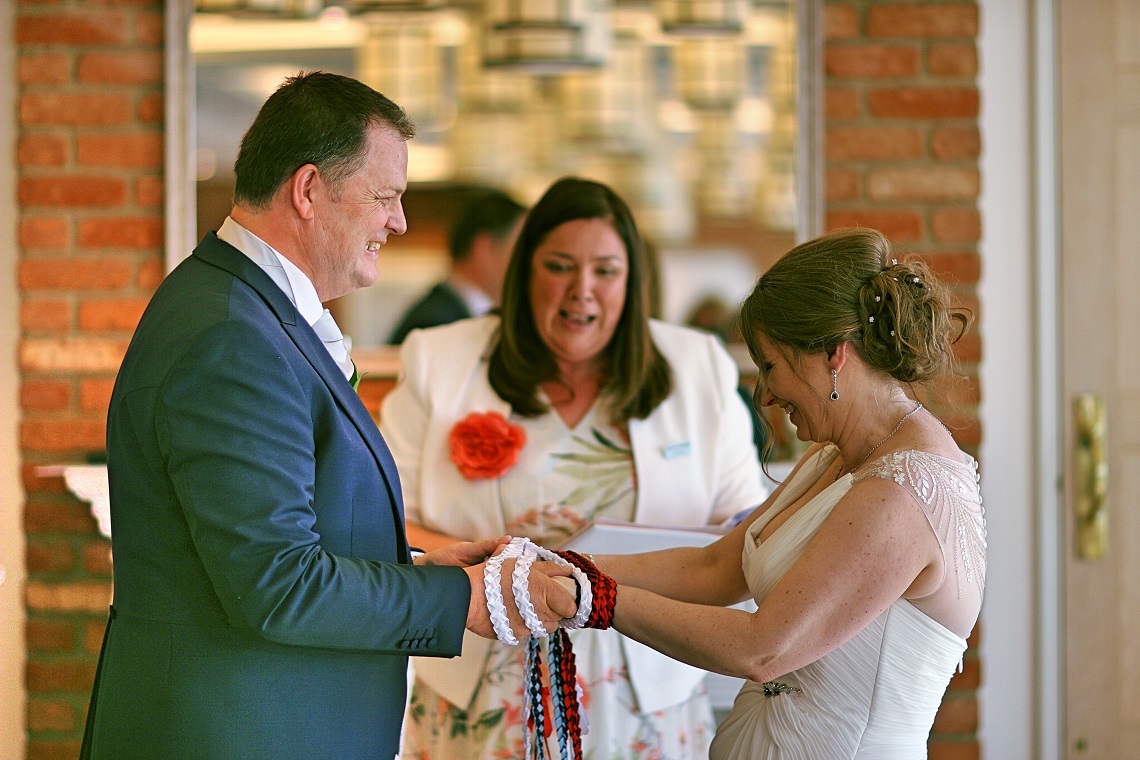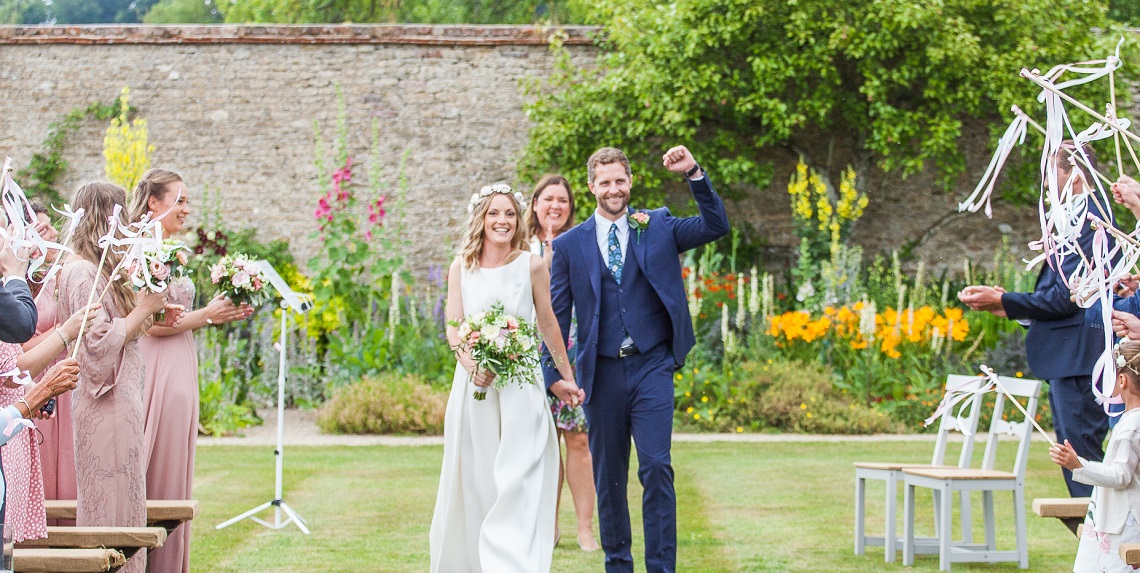 TRACEY MARTIN - SENIOR ASSOCIATE CELEBRANT (Promoted in Nov 2021)
Tracey has been working with me since 2017 and has conducted some wonderful celebrations for my clients.  She has worked at venues all across the South and with her previous experience as a registrar, she too knows how to lead a ceremony and to captivate your guests with her delivery of your special words.
Tracey is also a vintage vocalist, and sings at many big events so she has a fantastic way with people.  She too has a warm and friendly tone and will ensure all of your guests have a wonderful time!
This lovely lady is a mum to a little girl as well and so she can really relate to families that are welcoming their new arrival into the fold, and indeed those that are wanting to include them in their wedding ceremony (we often work with clients that are looking to combine a naming within their wedding day).
You can read more about Tracey here MEET TRACEY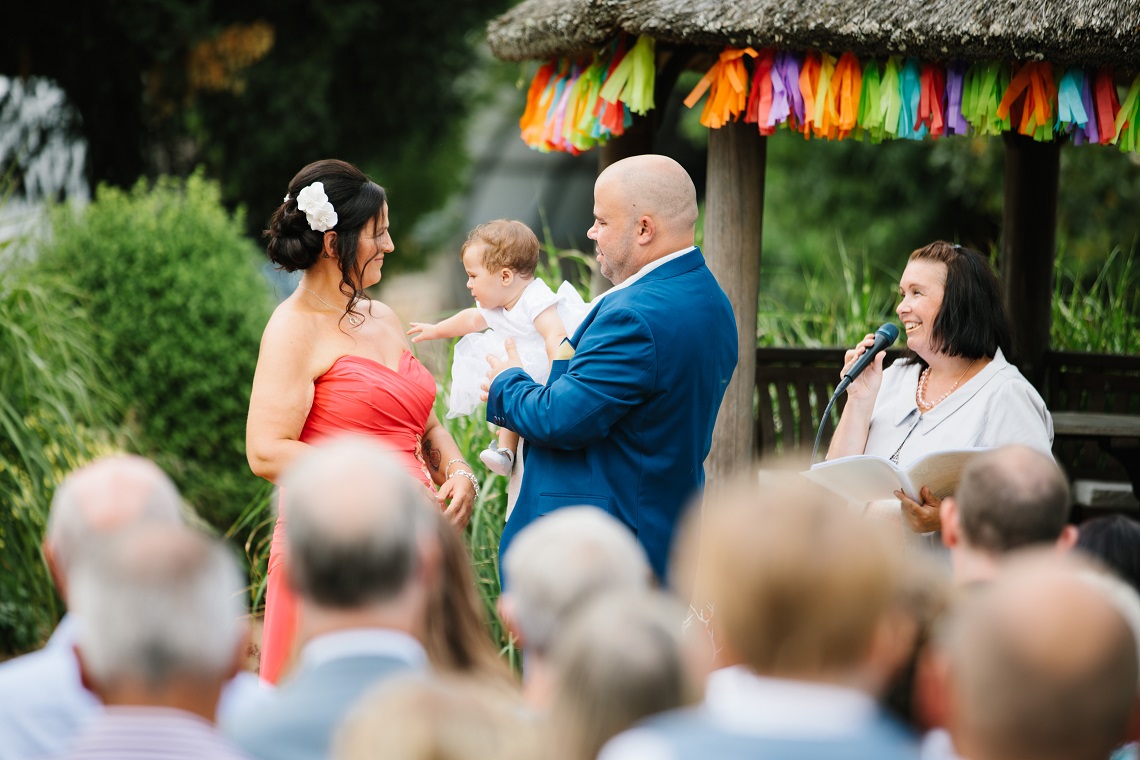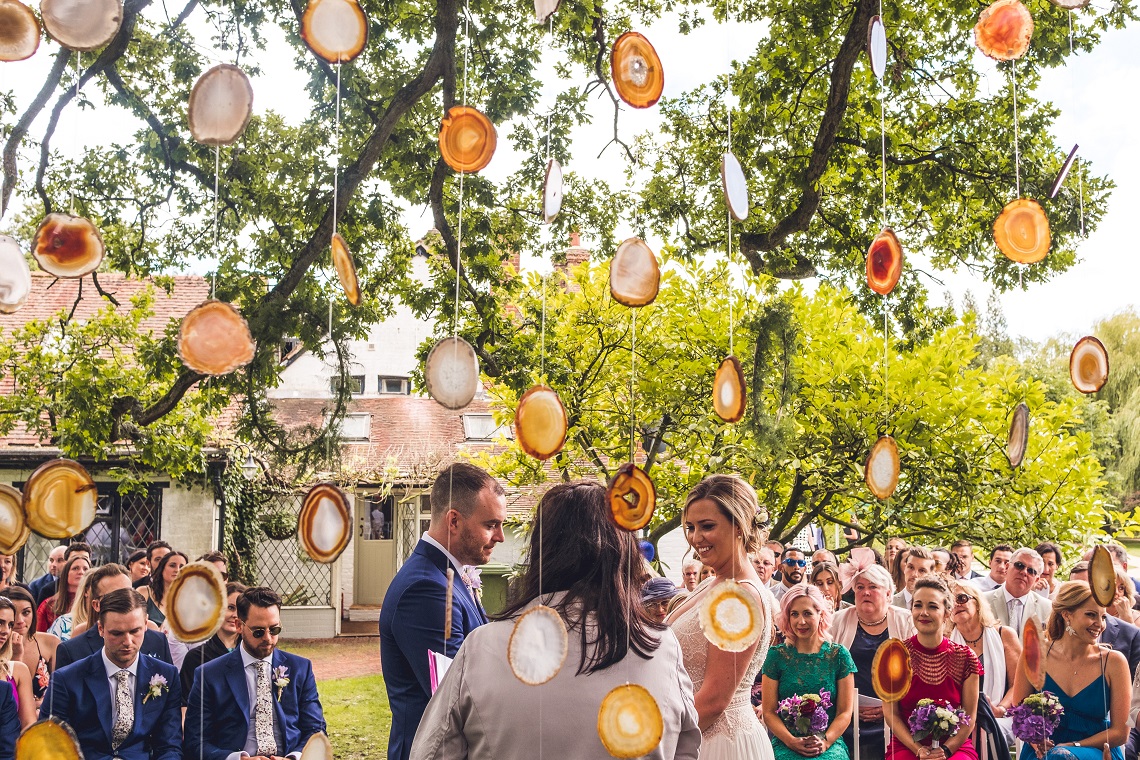 TEONA OSBORNE - ASSOCIATE CELEBRANT
Teona has been a celebrant for a while now, and joined the team in November 2021 to provide lots of couples along the South Coast with the Knight Ceremonies service.  
Teona has a wonderful sense of calm about her, and makes her couples feel looked after, and relaxed on their big day.  She is going to be looking after enquiries that come in for several of our East Surrey/Sussex borders venues and is going to be a huge asset to the team.
You can read more about her here: MEET TEONA
LOUISE NICHOLAS - ASSOCIATE CELEBRANT
Louise is a lovely lady, with a leaning towards the spiritual and loves being outdoors in nature.  She joined the Knight Ceremonies team in November 2021 and she too has a calming presence and loves to get to know her couples so that she can create something really special for them.  She has had some great feedback:
"Thank you for linking us up with Louise from your team; we had a great Zoom call with her and we would both be very happy if Louise could be our wedding celebrant!"
You can read more about her here: MEET LOUISE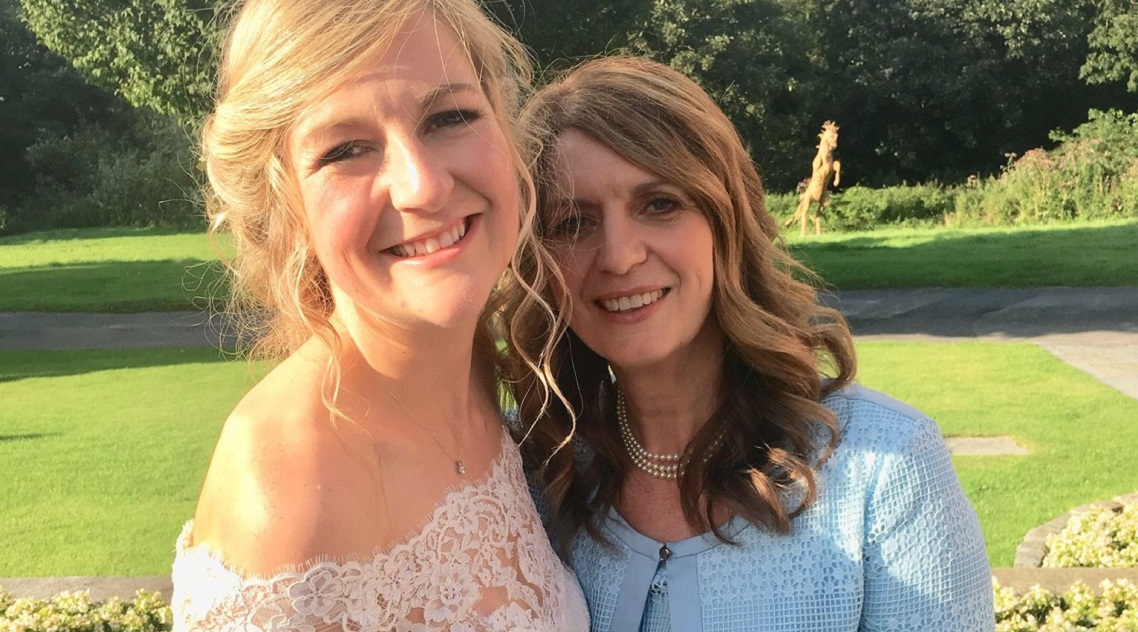 TRACY IQBAL - ASSOCIATE CELEBRANT
Tracy (like me) is a positive, ball of energy, is fun and very experienced!  With over 20 years presenting and delivering captivating speeches, she has a warmth and passion for helping others and creating a wonderful sense of occasion.
Married since 2005 to a lovely man, and with two wonderful teenage boys, she understands how couples feel on their big day, and how impactful (and fun!) becoming a parent can be too.  
Tracy loves running, cycling, spending time with family and friends, and is often found enjoying the music and beaches in the warmer climes of Ibiza!  She lives in a village just outside of Kingston and will be covering this and surrounding areas of Mid/East Surrey, and South West London for weddings and naming day celebrations.
Tracy has an excellent way with people and learns a lot about a couple to family in order to make a really special ceremony.  She has a natural flair for engaging with people and her delivery on the day is just lovely!  She loves vow renewals, weddings and baby namings!
You can read more about Tracy here MEET TRACY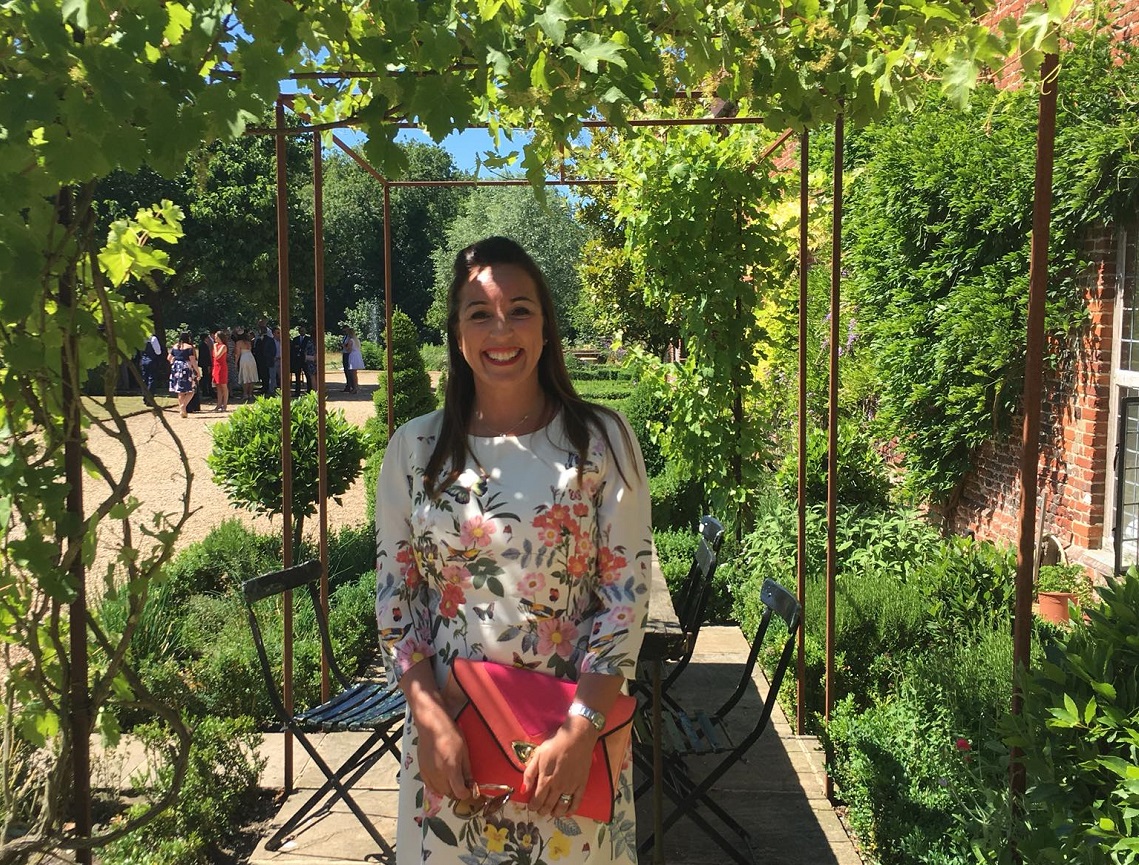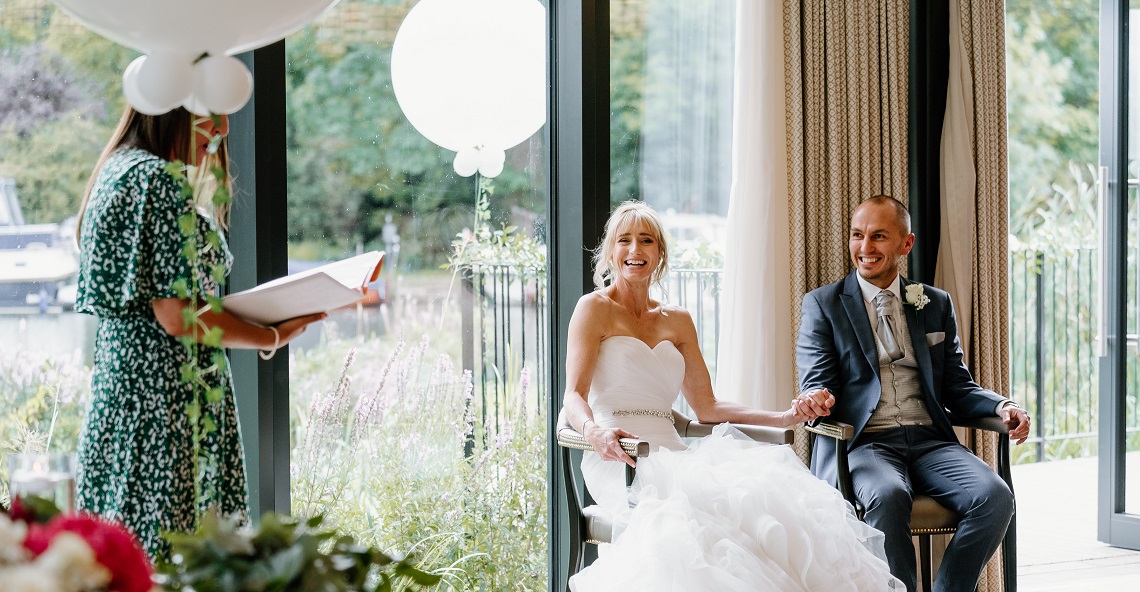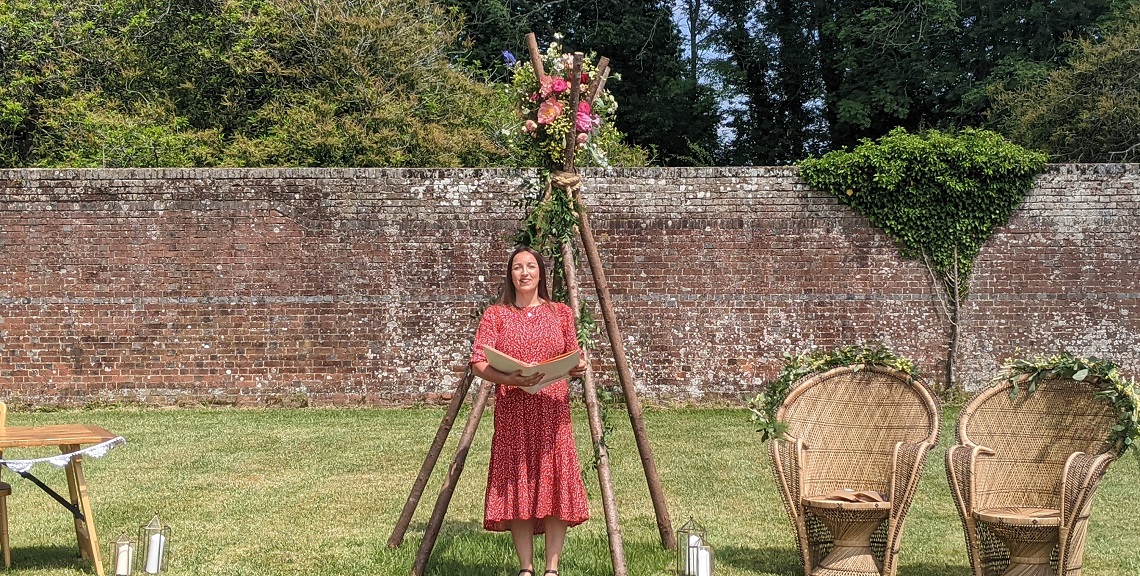 LORNA - SENIOR ASSOCIATE CELEBRANT (Promoted in Jan 2020)
We welcomed Lorna into the fold back in 2018 but her experience as an officiant extends well beyond this.  Previously a registrar for many years, she has a wealth of experience leading ceremonies, (including my vow renewal!) and she has a fabulously warm and friendly tone.
Lorna hails from Scotland and has a wonderful family.  She has worked in some awe-inspiring roles during her career, and like me, she has fantastic events and hospitality experience too. Your ceremony is in very safe hands with Lorna!
You can read more about Lorna here MEET LORNA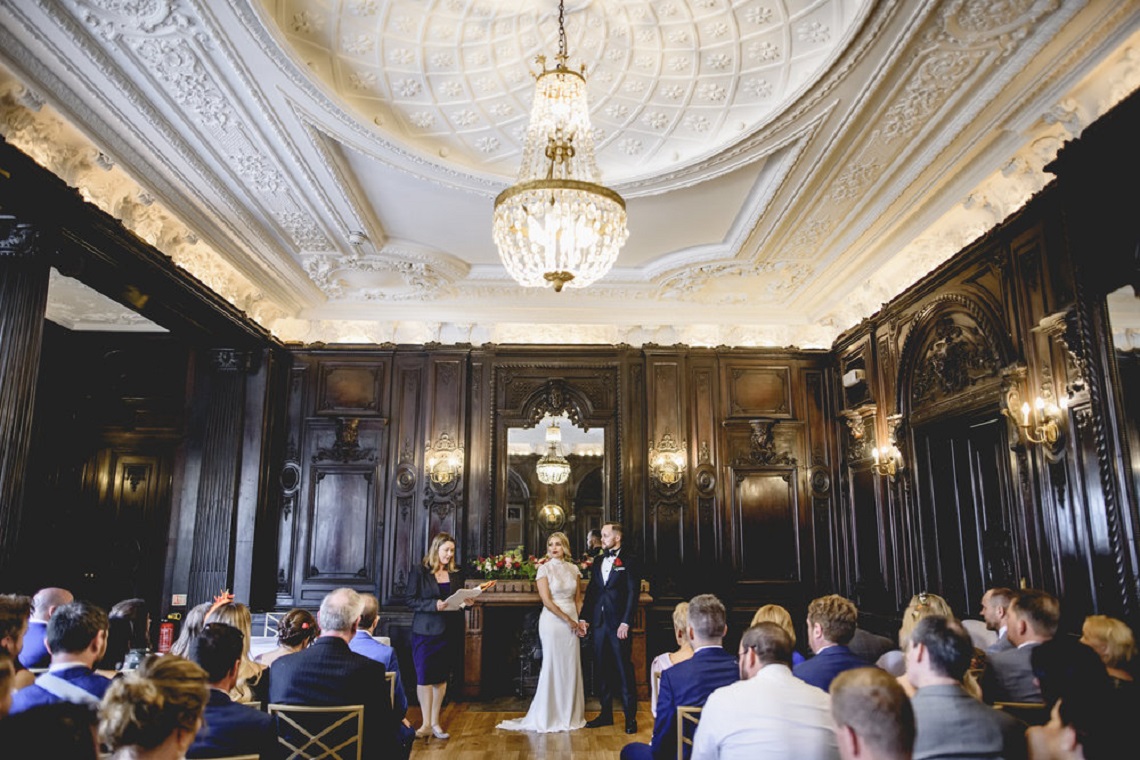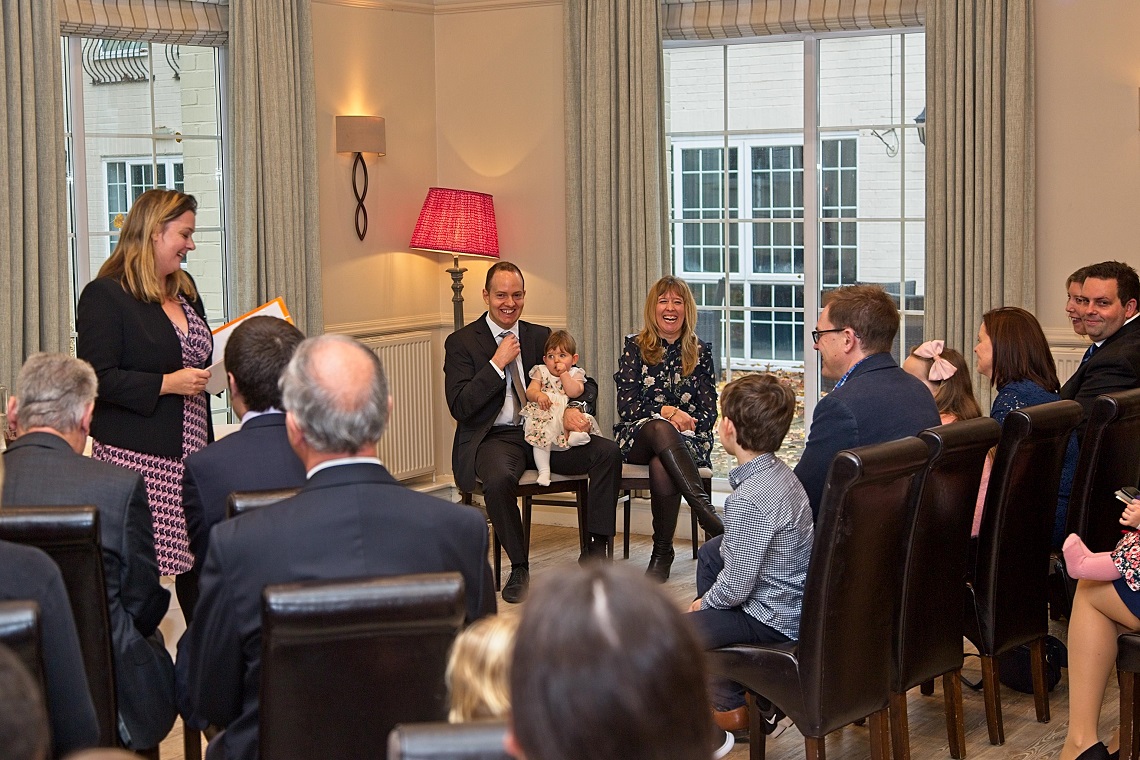 Between us, we have over 50 years experience, and can offer you reassurance, support and guidance, and lots of ideas to help make your special day one to remember!
Hop over to read our individual profiles here . . .
MEET JENNY     MEET TRACEY     MEET TEONA     MEET LOUISE     MEET TRACY     MEET LORNA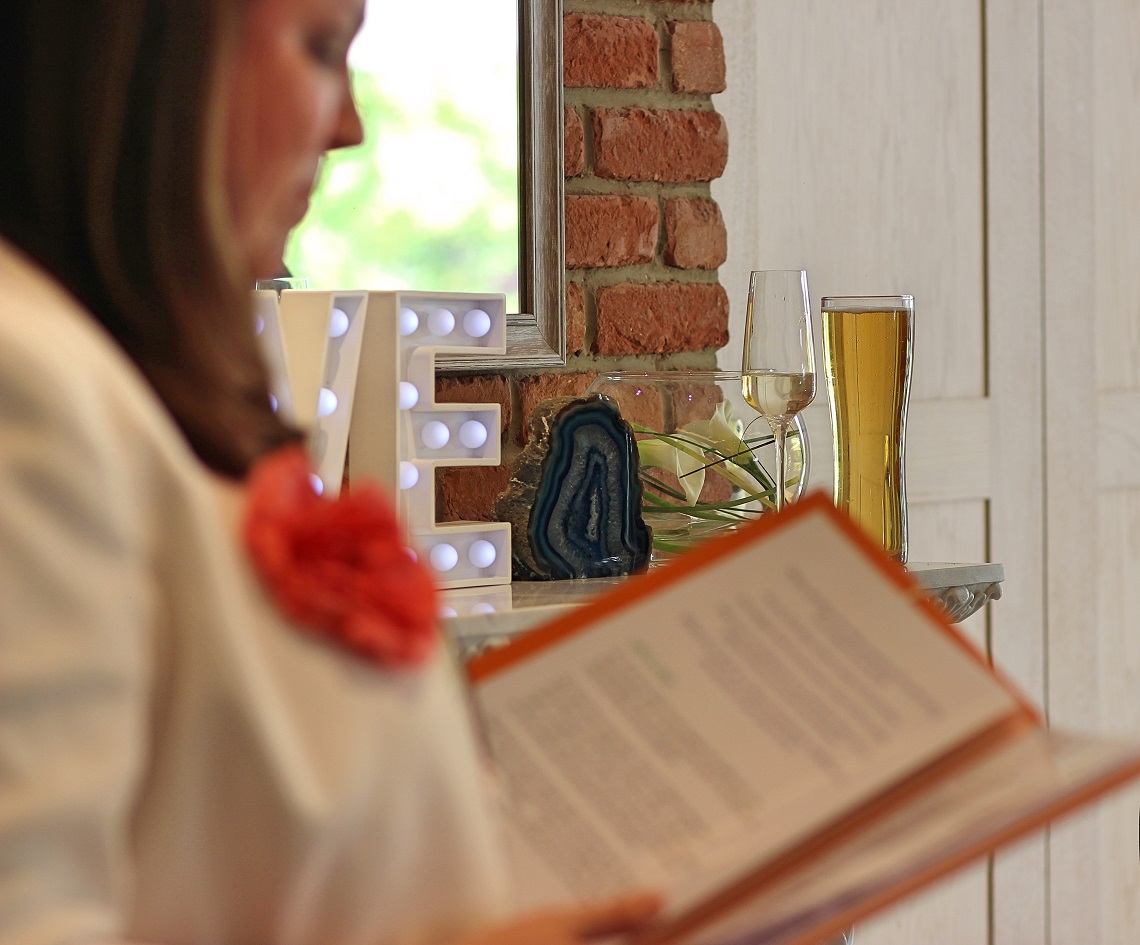 See more about
Surrey
Ceremonies