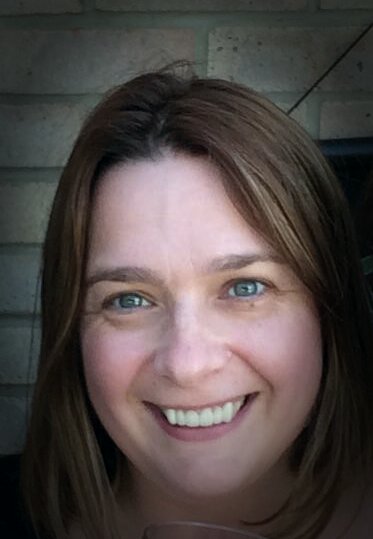 Knight Ceremonies has been growing at a steady pace over the past few years, and while I would love to be able to help everyone personally and be in several places at one time, it is not yet possible to clone myself.
I felt it only fair to my couples and families, to look at extending my team to cover the ever-popular baby naming ceremonies in the Berkshire/Hampshire border area and as luck would have it, that is where the lovely Lorna lives!
I have known Lorna for several years now, as she was my contact at a local venue and is actually an ex-registrar too so she knows all about celebratory ceremonies. She has an extensive knowledge of how events run and is a really warm and genuinely lovely lady which fits in perfectly with our ethos and our reputation for warm and engaging ceremonies!
Here are some words from Lorna herself, and I look forward to showcasing images and clips of her in action very soon.
Welcome to the team Lorna!! :)
"Hello, I am Lorna McIntyre and I am very excited to start my new journey with Knight Ceremonies and the lovely Jenny. I have over 25 years of experience in wedding and events and throughout my career have been privileged to be a part of many family celebrations.
My love for conducting ceremonies started when I worked with the Hampshire Registration Service. Every celebration is unique and being able to deliver an engaging and personal ceremony is an amazing thing to be able to do. I have been complimented on having a real empathy and warm approach to guiding and listening to requirements of the wishes and needs of clients. What makes me so happy is to see the ceremony from beginning to the end of the day and beyond.
My working life started in the Oldest Inn in Kenmore Scotland and followed on to gaining my Hospitality and Tourism Degree in Edinburgh. I was lucky to gain my placement in the USA on Martha's Vineyard which a small part of my heart still calls home, as I spent the next 10 years working at the beautiful Harbor View Hotel in Edgartown. Finally, I came home and ended up in leafy Hampshire via Devon and London.
One of my biggest accomplishments in my life is being a mum, there is nothing more surprising, demanding and rewarding. I love having a snuggle on the couch with my 6-year-old daughter catching up on the day and planning what we are going to do next or going off on madcap adventures whilst going for a walk or reading a book together. Being with my other half for just over 9 years now and life is busy, taking time out with each other each day is very important to us, and taking time as a family even if its just over lunch or dinner - these moments are to be treasured.
I love to travel when I can, and have been lucky enough to travel in Brazil, work and live in the USA, and hang out with orangutans in Borneo (an amazing experience!). I like to read a good book when I can, I love baking and trying out new recipes – especially great with a 6 year old! Catching up with friends over a cuppa is a luxury when life is busy, so important to pop those dates in the diary!
Looking forward to the future and also to meeting amazing people…..lets start making your new memories today!"
No match found